Description
The fastest and easiest way of making your own delicious meatballs!
⏰ LIMITED SUPPLY! ORDER NOW WHILE SUPPLIES LAST. ⏰
Non-Stick Creative Meatball Maker Spoon Meat Baller With Elliptical Leakage Hole Meat Ball Mold Kitchen Utensil Gadget Meat Tool
Features:
Made of thick steel, durable, and comfortable.

The elliptical leakage hole is designed by the human hand-pulling pill, and the shaping effect of the meatball is good. Meatballs, shrimp slippery and vegetable pills can be made.

When the spoon is pressed, the meatballs can be formed, and it is easy and effortless to not stain the hands.

Long and comfortable handle, curved handle design, fit the hand curve and hold more comfortable.
The tail hole of the handle can be hung and stored, which is more convenient and space-saving.
Notice:
Actual color may be slightly different from the image due to different monitor and light effect
Please allow 1-3cm deviation due to manual measurement
Specification:
Material: Stainless steel
Size: About 24 x 6.5cm
Package Content:
1X Meatball Maker
We all love meatballs. It's one of the most popular party food but we don't tend to make our own since our hands always get oily and sticky after touching the mince. These can be solved with this stainless steel One Press Meatball Maker.
One-Press Meatball Maker provides press and scrape method for you to create perfect meatballs. All you need to do is to press the long spoon into the mince, which it's round-shaped leak hole molds the meatball. Then scrape out the perfect meatball out with the short spoon in the kit. And done! Quick and easy. 

This Meatball Maker Spoon is a creative kitchen tool that will help you create meatballs easily and quickly without messing around. With the oval-shaped leak hole design, it imitates the meatball's shape which can provide the meatball a good molding effect while pressing the minced meat through the hole.
It is made from 304 food-grade stainless steel, which is non-toxic, non-stick, and durable. Designed with the U shaped handle, which saves your time and energy. The meatball maker can be used to make a meatball, fish ball, rice ball, vegetable ball, and much more. You can simply press the spoon in the minced meat, then use another spoon scrape down and get a perfect meatball!
Non-Stick Meatball :
The ergonomic meatball maker is convenient and comfortable for you to hold and use 
Versatile Use :
Our meatball maker can be used to make a meatball, fish ball, rice ball, vegetable ball and much more 
Easy To Use : 
All you have to do is to press the spoon manually, squeeze the meatballs and use the spoon to remove them
High-Quality Material :
Made from 304 food-grade stainless steel, which is non-toxic and durable. It won't tarnish or oxidize easily, corrosion resistance, and high-temperature resistance
Space Saver :
Hang it anywhere you want to save space in the kitchen!
HOW TO USE :
Soak the spoon into the bowl with minced meat.

Press the minced meat through the spoon mouth powerfully. 

Scratch out the various size meatball by another spoon. 

Complete making the perfect meatball!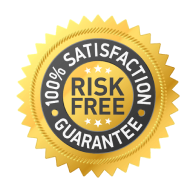 We stand by the quality of our product and are confident that you will be able to cleanse your belongings of germs, viruses, and bacteria. That's why we offer a 30-Day Money-Back Guarantee on all purchases. If you're not happy with our Products, send it back for a full refund, no questions asked!